How to prepare refreshing Russian kvass at home (RECIPE)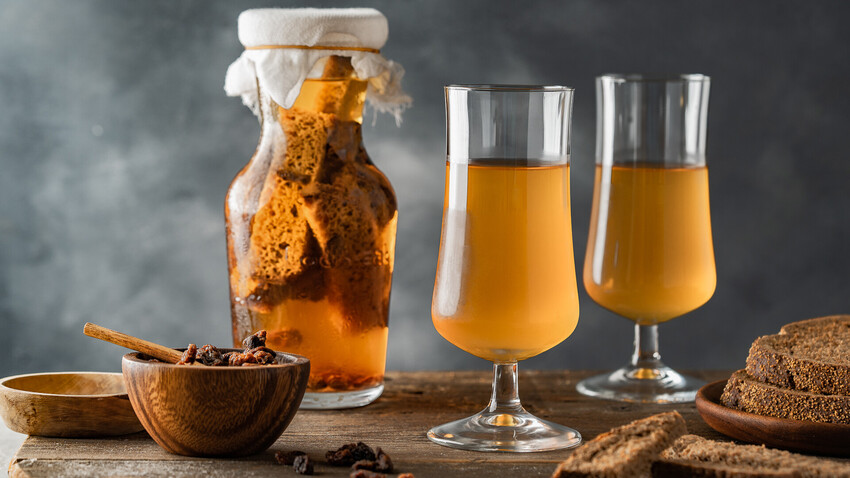 Find out how you can make refreshing, sparkling kvass with a hint of unfiltered beer.
Yulia Mulino
The spicy aroma of rye bread and malt, the sour-sweet taste and pleasant tingling of bubbles on the tongue… That's the joy of kvass!
Fermentation is what distinguishes kvass and makes it not only a delicious drink but also a very healthy one. Malt, flour or rye breadcrumbs are the main ingredients. Raisins are mainly used to start the fermentation process, since they contain yeast.
Kvass helps to maintain the proper functioning of the human gastrointestinal system, and prevents the spread of harmful and pathogenic microbes. It also improves the human metabolism and helps to ensure the proper functioning of the cardiovascular system.
Since medieval times, when kvass was first mentioned in 10th century chronicles, admirers of this quintessential Russian drink have believed that it strengthened and invigorated the body. Later, in the modern era, scientists determined that this was due to the high content of 'good' and helpful probiotic bacteria.
Today, kvass can be found in any store in Russia, as well as in Russian food stores abroad. But originally, kvass was something that people prepared at home. If you want to give it a try at home, then one advantage is that you'll be certain of the natural quality of the ingredients that you buy yourself.
Moreover, you can control the amount of sugar. For example, I add different amounts of sugar for different purposes. I add less sugar for kvass when I plan to use it for okroshka (a cold soup), but I add more sugar when I want a sweeter kvass for drinking. You can also add spices, zest or berries, if desired. I usually make the classic type of kvass, however.
In my childhood, my grandmother used to make kvass in the dacha all by herself. It was relatively easy to do because there were always pieces of rye bread and handfuls of raisins in the kitchen. She poured water over them, covered the liquid with gauze and left it in a warm place. This allowed the fermentation process to accelerate.
So, if you have all these ingredients, a large jar and a little patience, then you'll have a good chance in making and enjoying your own low-alcohol, all-natural refreshing kvass.
Ingredients for a 1.5 liter-jar: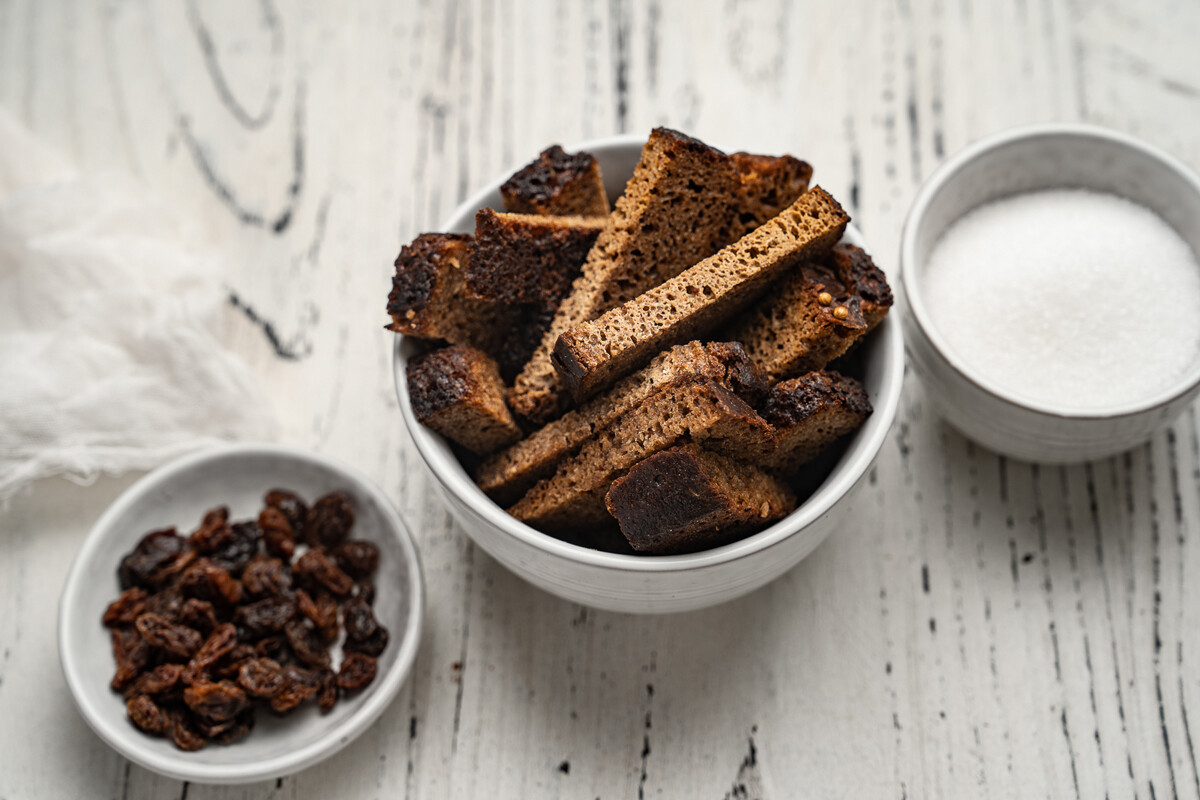 Water - 1.5 liters
Rye bread - 150 g
Sugar - 80 g
Raisins - 20 g
Gauze (cotton napkin)
2 liters jar
Preparation:
1. Dry the rye breadcrumbs in the oven. At 130℃, for 20 minutes.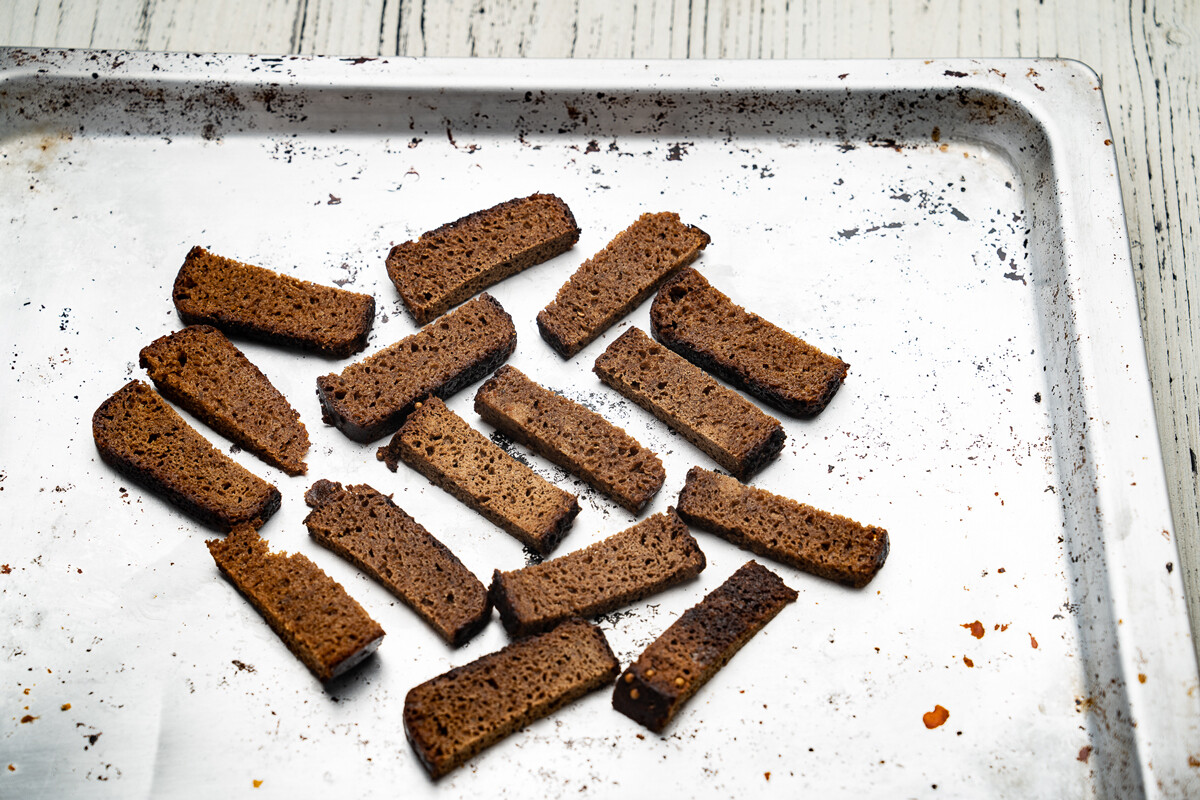 Yulia Mulino
2. Stir the sugar in hot water. Cool until warm.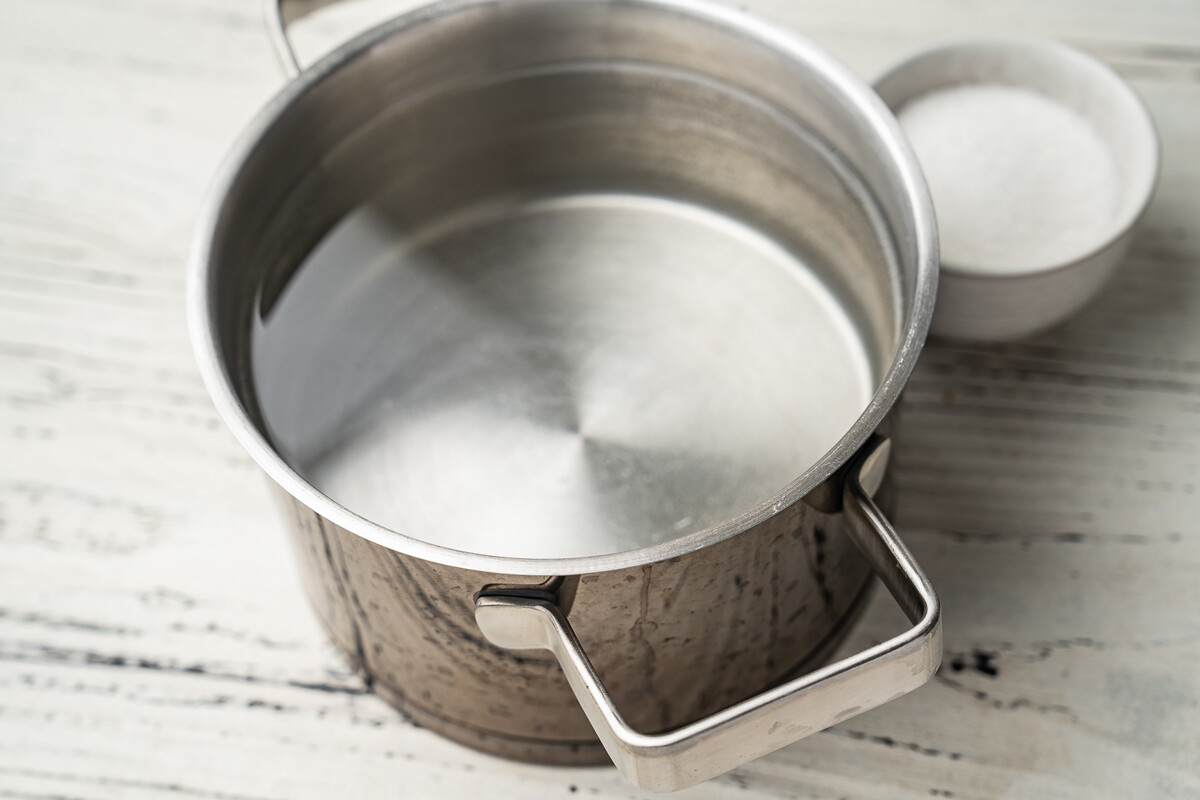 Yulia Mulino
3. Place breadcrumbs and raisins in a jar. There are different opinions on whether raisins should be washed. Some argue that unwashed ones ferment better, while others prefer to quickly wash and dry them before use. I didn't wash them.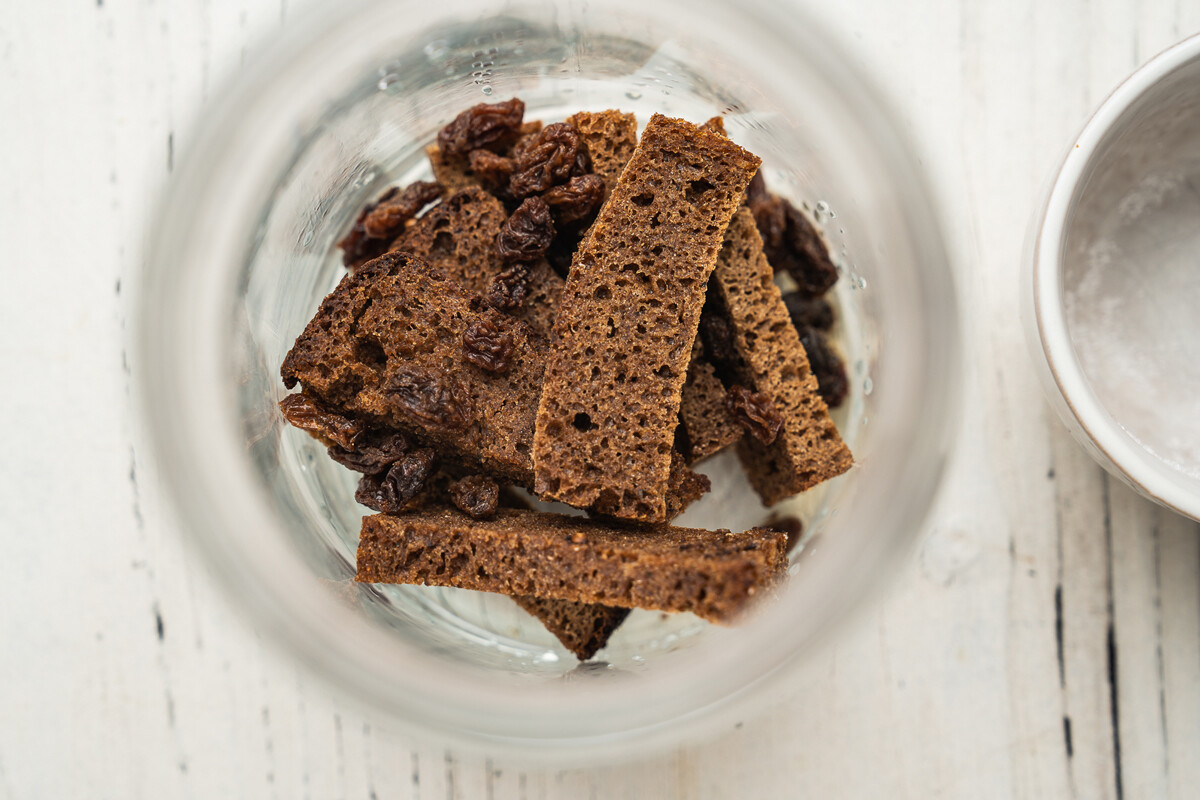 Yulia Mulino
4. Fill with water.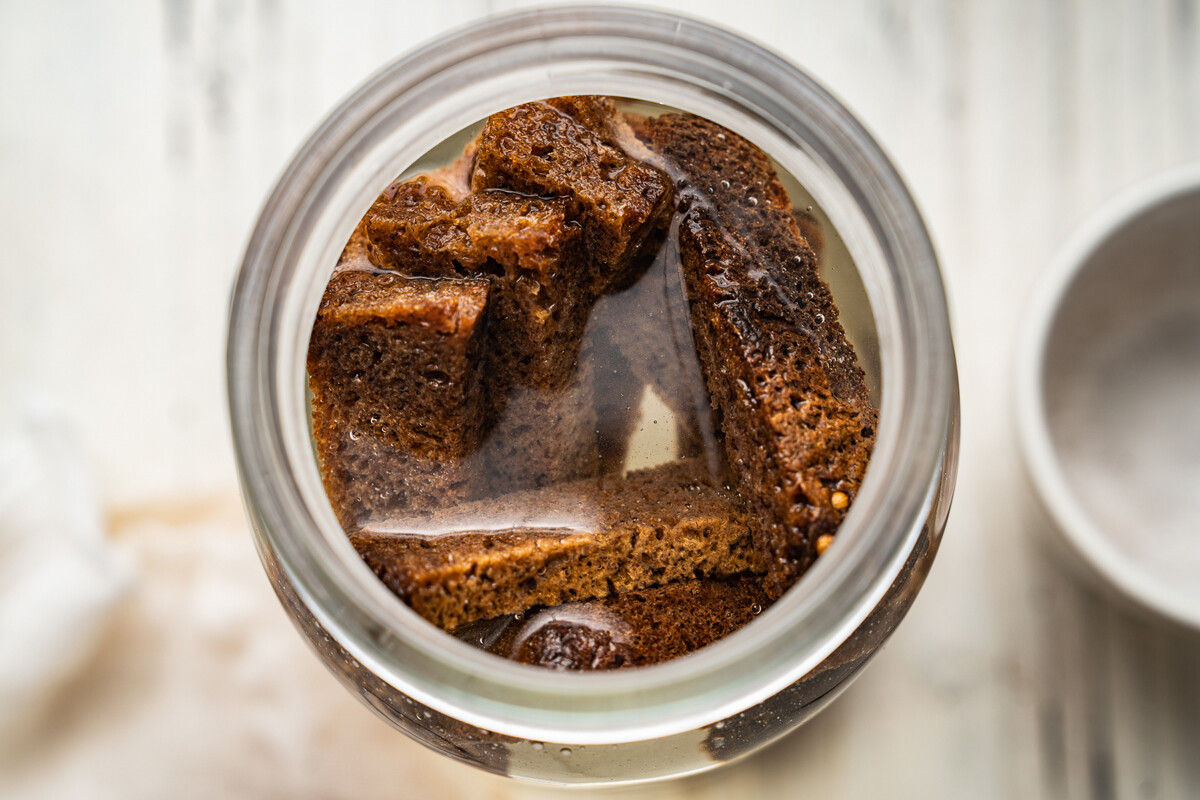 Yulia Mulino
5. Cover with gauze and put away in a warm, dark place for 3-4 days.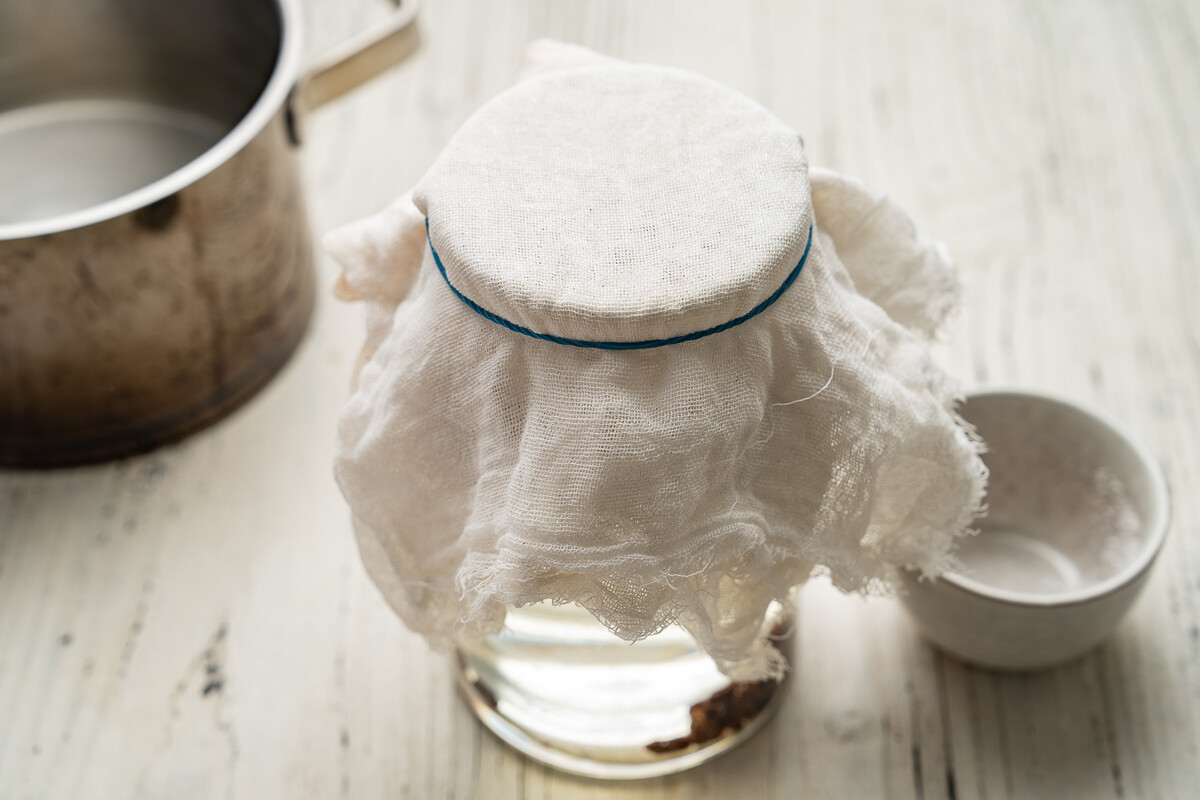 Yulia Mulino
6. In a couple of days you will see the process of fermentation start.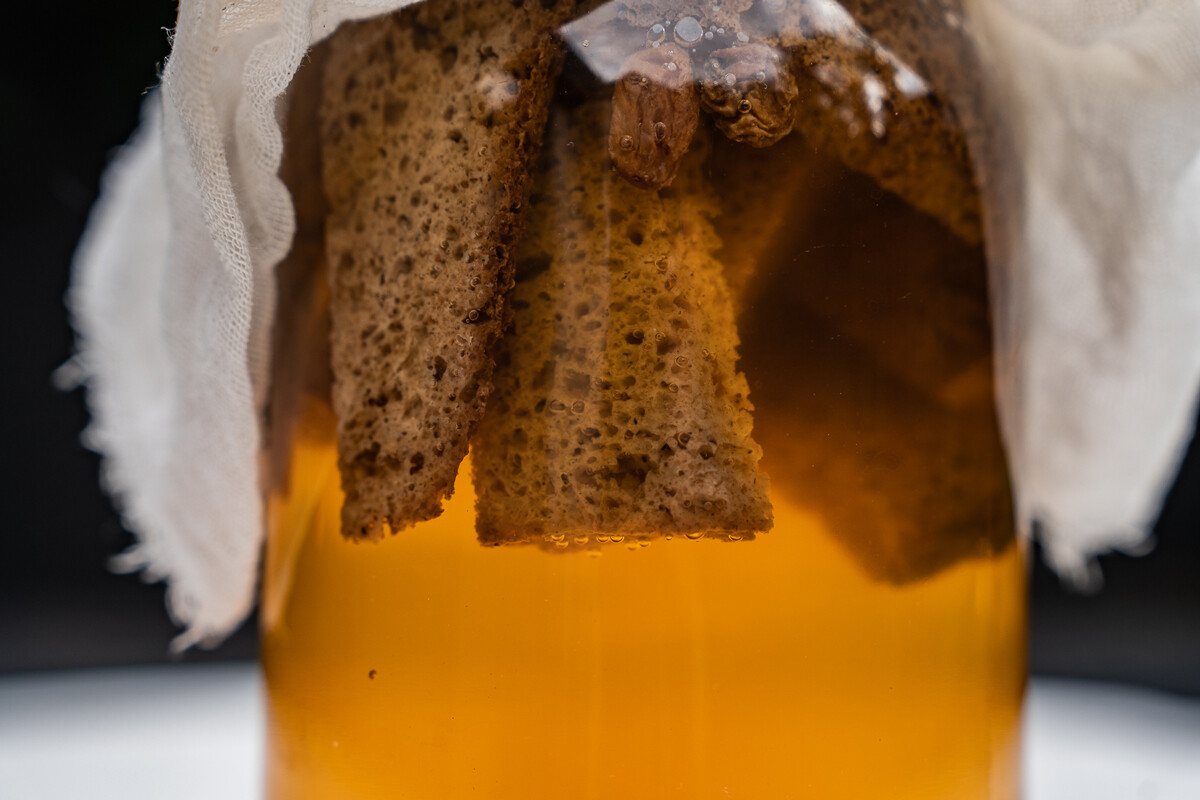 Yulia Mulino
7. Drain the kvass.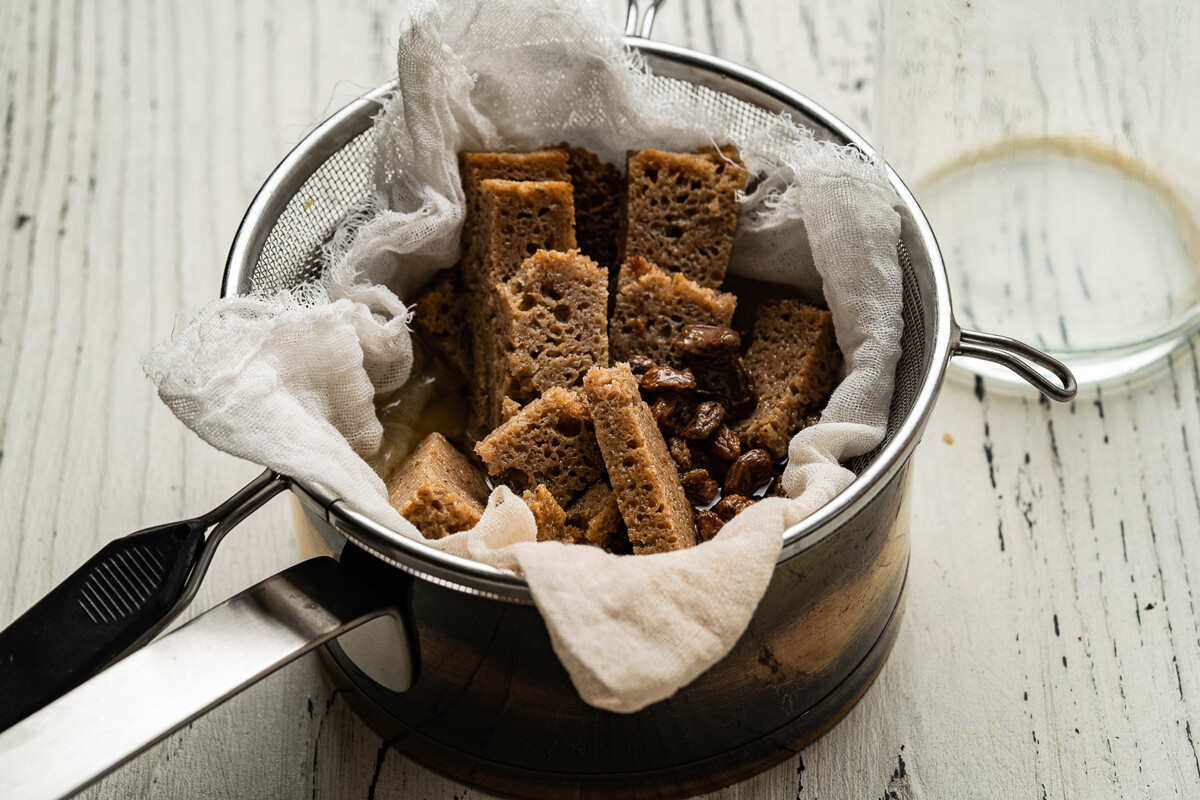 Yulia Mulino
8. Pour it into a jar with a tight lid and put it in the refrigerator.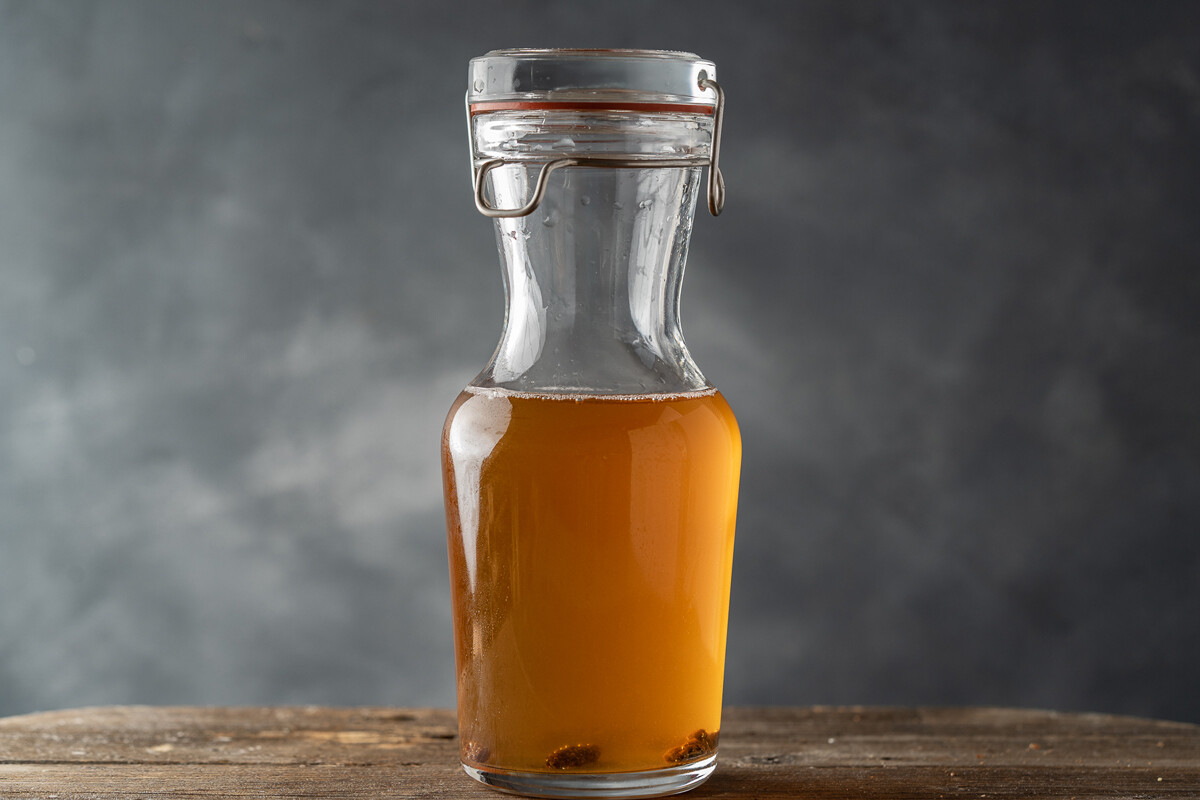 Yulia Mulino
At the start, some cooks advise to keep the closed jar or bottle in a warm place, with the addition of a few raisins and sugar to intensify the fermentation process.
9. Serve your kvass cold as a beverage, or use it as a broth for cold soup.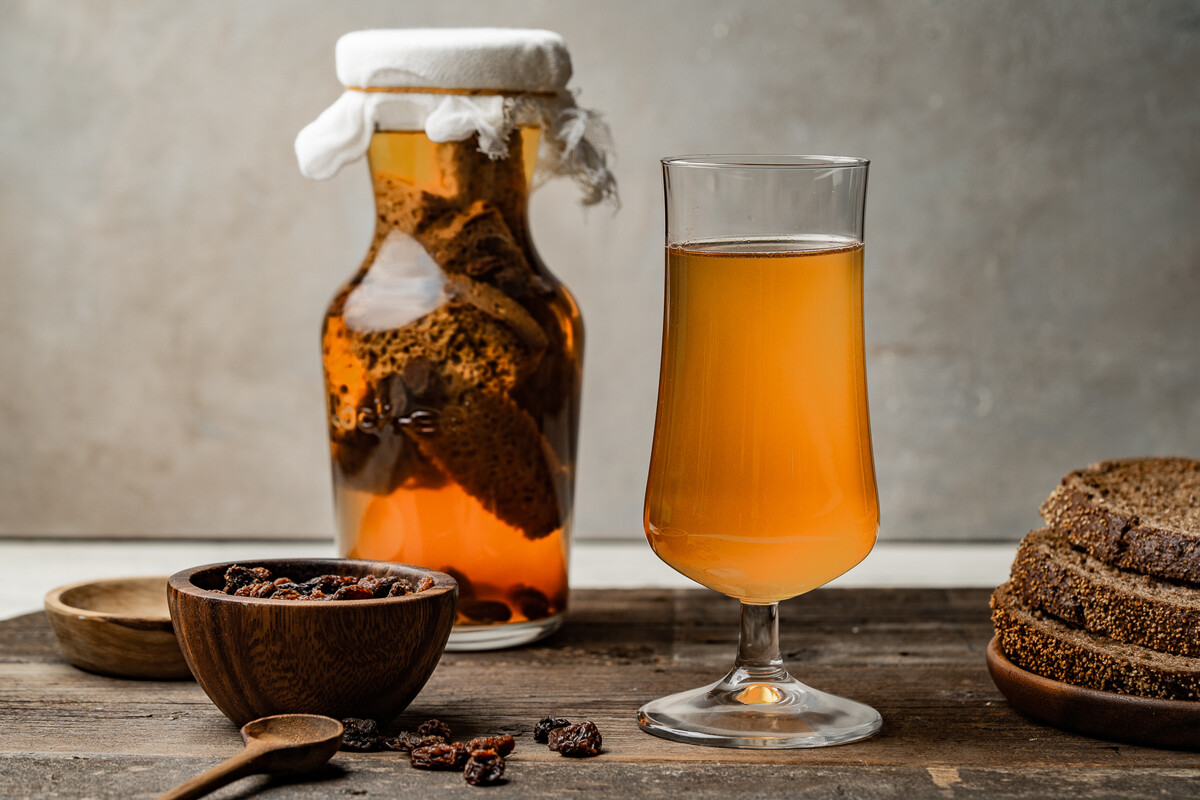 Yulia Mulino
Dear readers,
Our website and social media accounts are under threat of being restricted or banned, due to the current circumstances. So, to keep up with our latest content, simply do the following:
Subscribe to our Telegram channels: Russia Beyond and The Russian Kitchen
Subscribe to our weekly email newsletter
Enable push notifications on our website
Install a VPN service on your computer and/or phone to have access to our website, even if it is blocked in your country
If using any of Russia Beyond's content, partly or in full, always provide an active hyperlink to the original material.