10 items you could find in EVERY Soviet apartment (PHOTOS)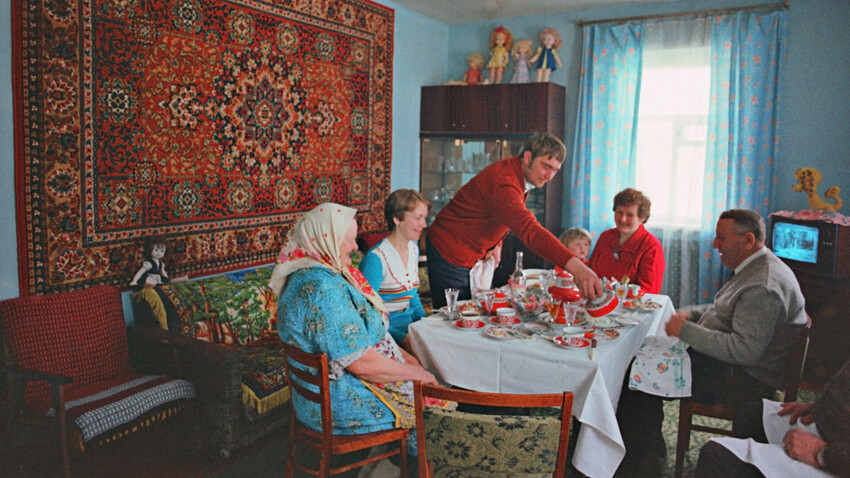 Typical prefab panel apartment buildings in the USSR resembled each other not only in the way they were designed and built, but also in what they contained. Below is a list of items and objects that no Soviet apartment went without.
1. 'ZIL' fridge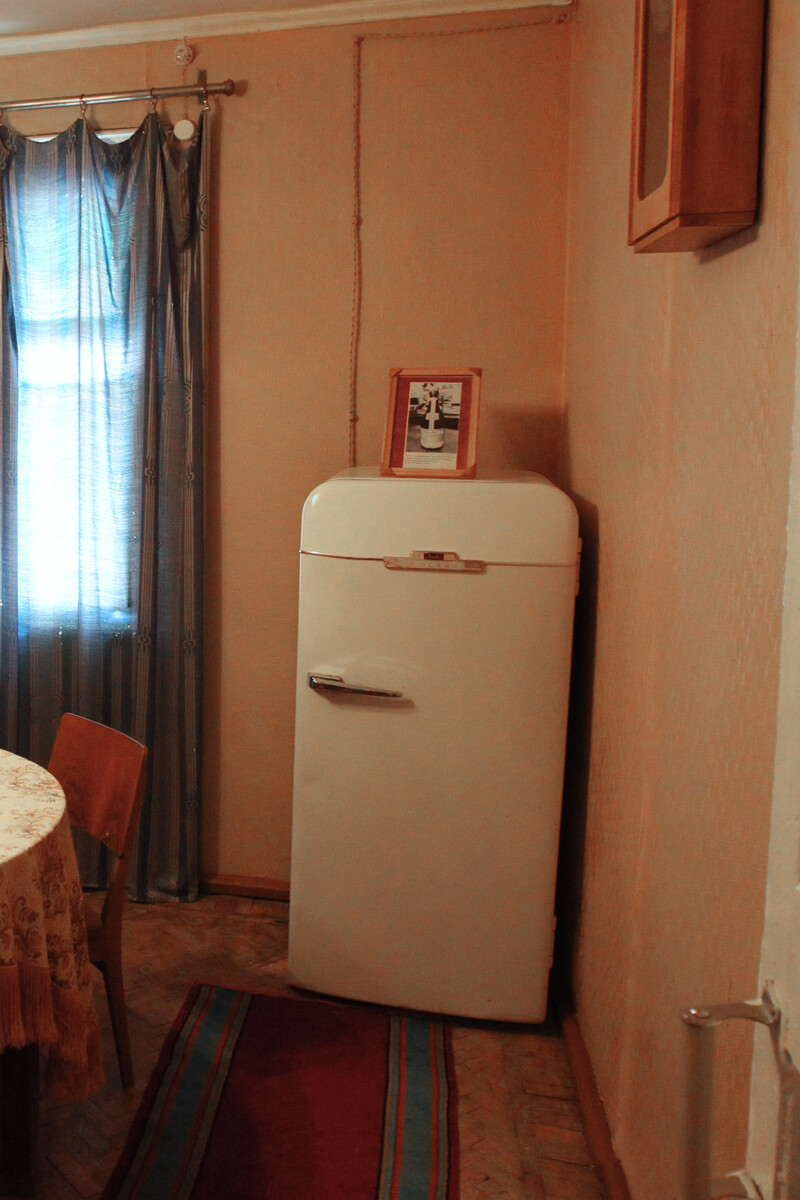 The first mass-produced Soviet refrigerator, the ZIL, appeared after World War II in 1950. The design features and construction were borrowed from the U.S., but nobody was really chasing originality at the time - the Soviets were simply happy to have such a convenience in their homes. ZIL owed its popularity to its attractive price point, durability and compactness, which was a massive advantage for small apartments.
2. Wall cupboard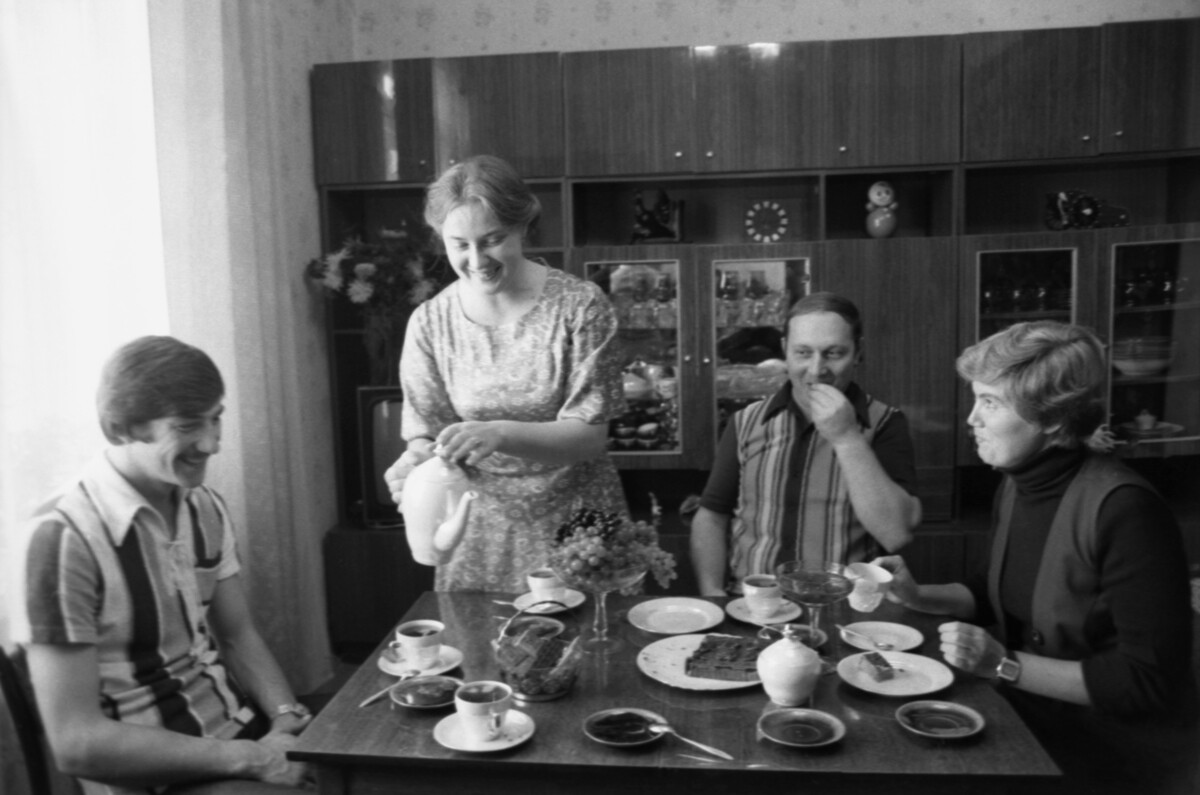 Vladimir Perventsev/Sputnik
This piece of furniture was the central element in practically every living room. Their popularity grew in the 1970s. These 'walls' contained not only fancy items that could be displayed behind its glass doors - rather, it was a cleverly planned, universal storage space that could hold dishes, books, grandmother's china, and even clothes. Everything was fair game. Acquiring one, however, wasn't easy: people had to sign up and wait in an advance purchase line, and they cost around 10 monthly salaries. So, if you were lucky enough to get your hands on one, you expected to hold onto it for the rest of your life. Indeed, many apartments still have them.
3. Faceted glass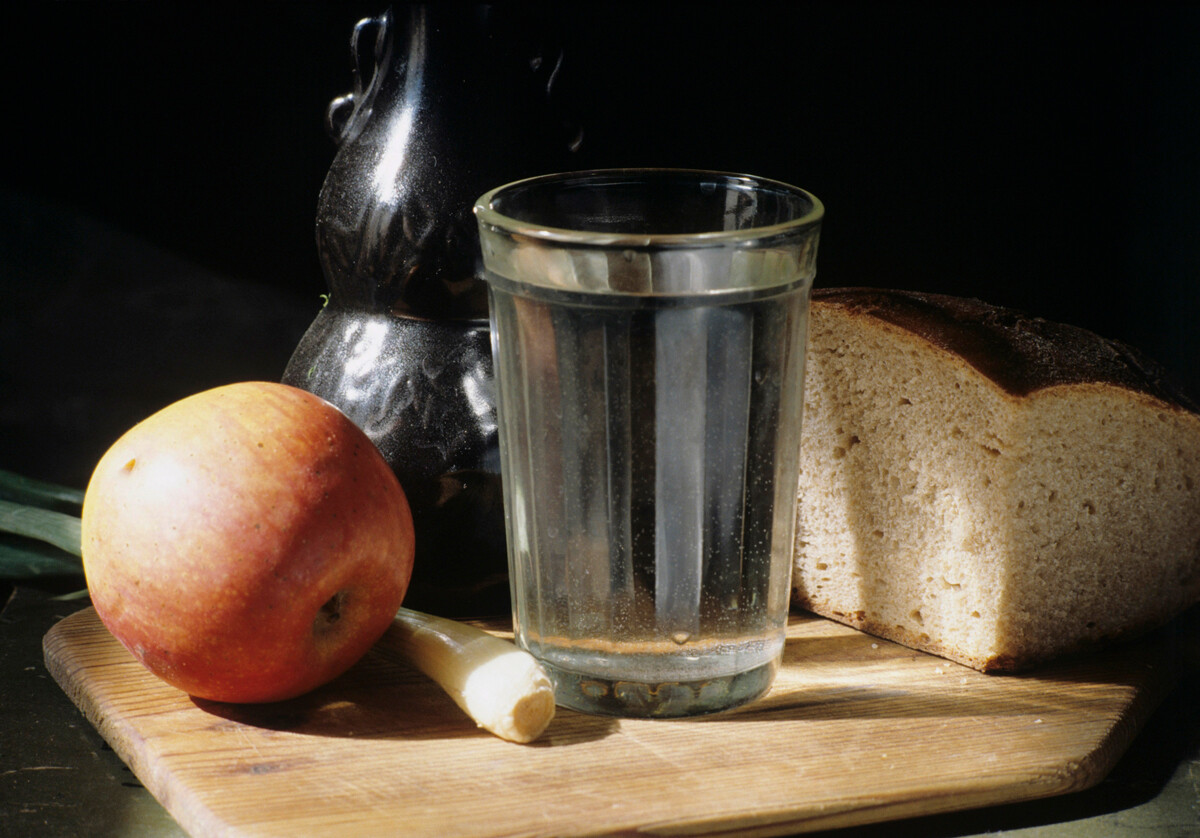 K. Kartashyan/Sputnik
This iconic glass was one of the unofficial symbols of the entire Soviet period: it could be found in every public place, at every ceremony, and, of course, in every home. It also really fit the mood of the Soviet utopia, wherein every household item was somehow rational and practical.
4. Trellis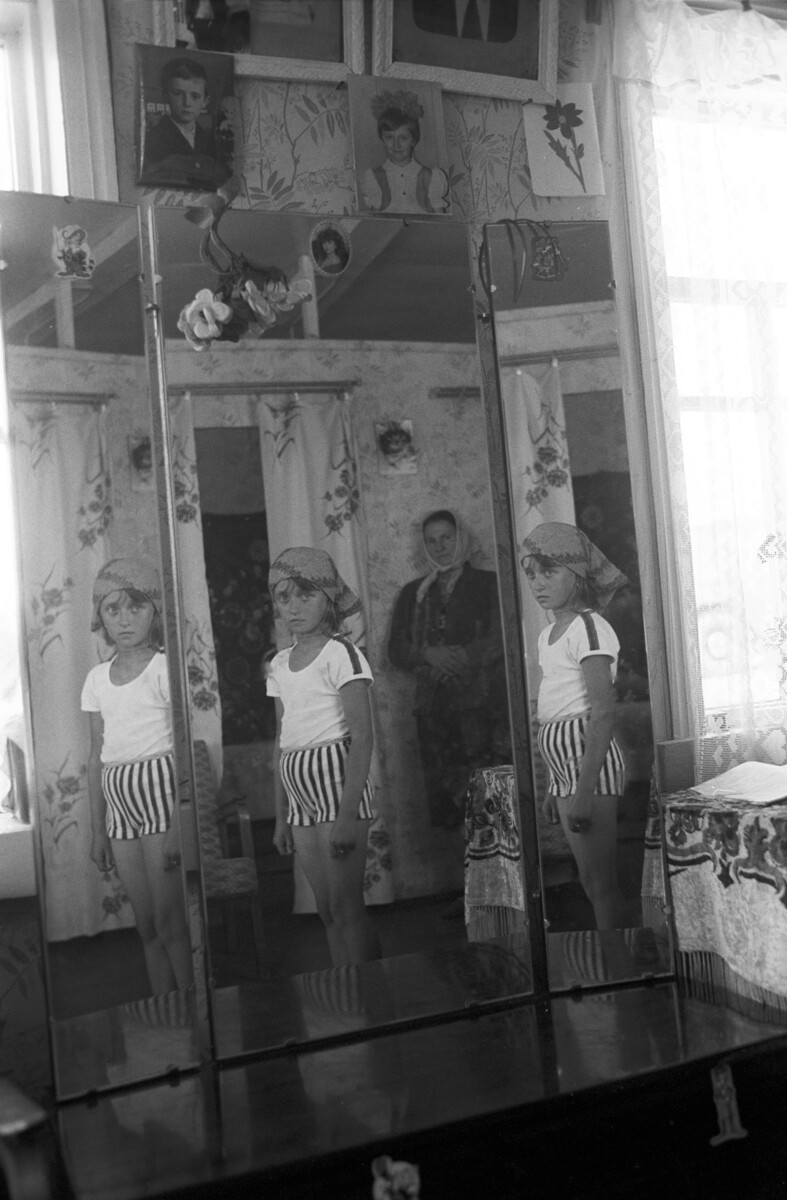 Y. Ivanov/Sputnik
This was like a popular Soviet reimagining of 17-18th century makeup tables for women. The trumeau with three mirrors was evidently supposed to perform a similar function, its small compartments suitable for storing makeup. But that's not what it became in practice: these things stood in bedrooms, living rooms and even in halls, and were used to store just about everything, from medicine to old newspapers.
5. Book table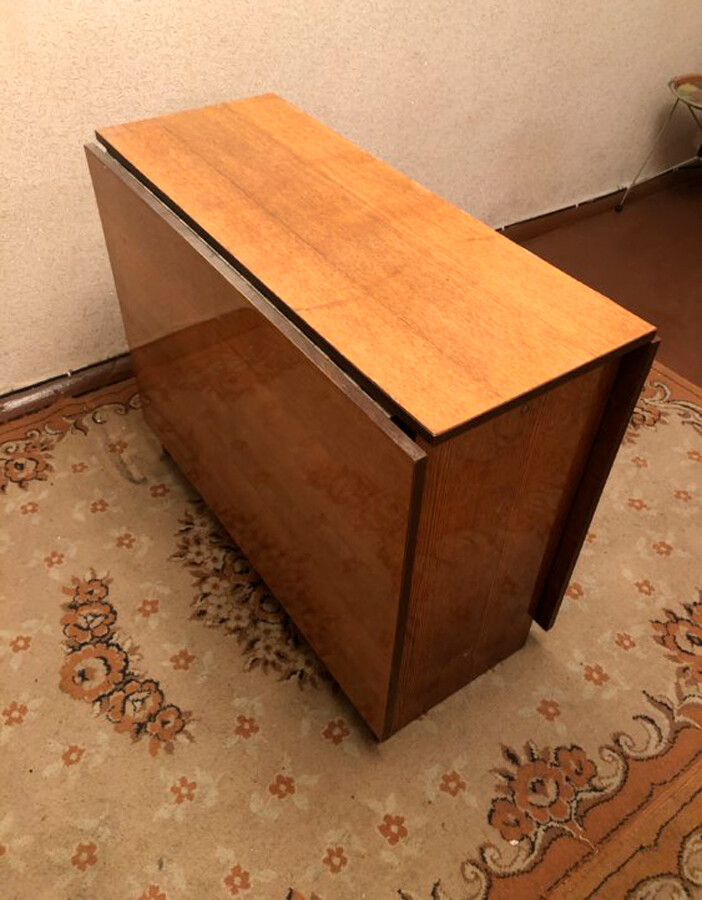 This was an absolute hit of Soviet furniture-making. It appeared in the 1960s, becoming known as a book table. When folded up, it resembled a console for flower vases or a china service, and things of that sort. Unfolded, it became an entire dinner table for when you had guests over. Despite this 'transformer table' only spreading its 'wings' once or twice a year, most people didn't dare to even think of getting rid of it, and so they survive to this day in some apartments.
6. Cast iron pan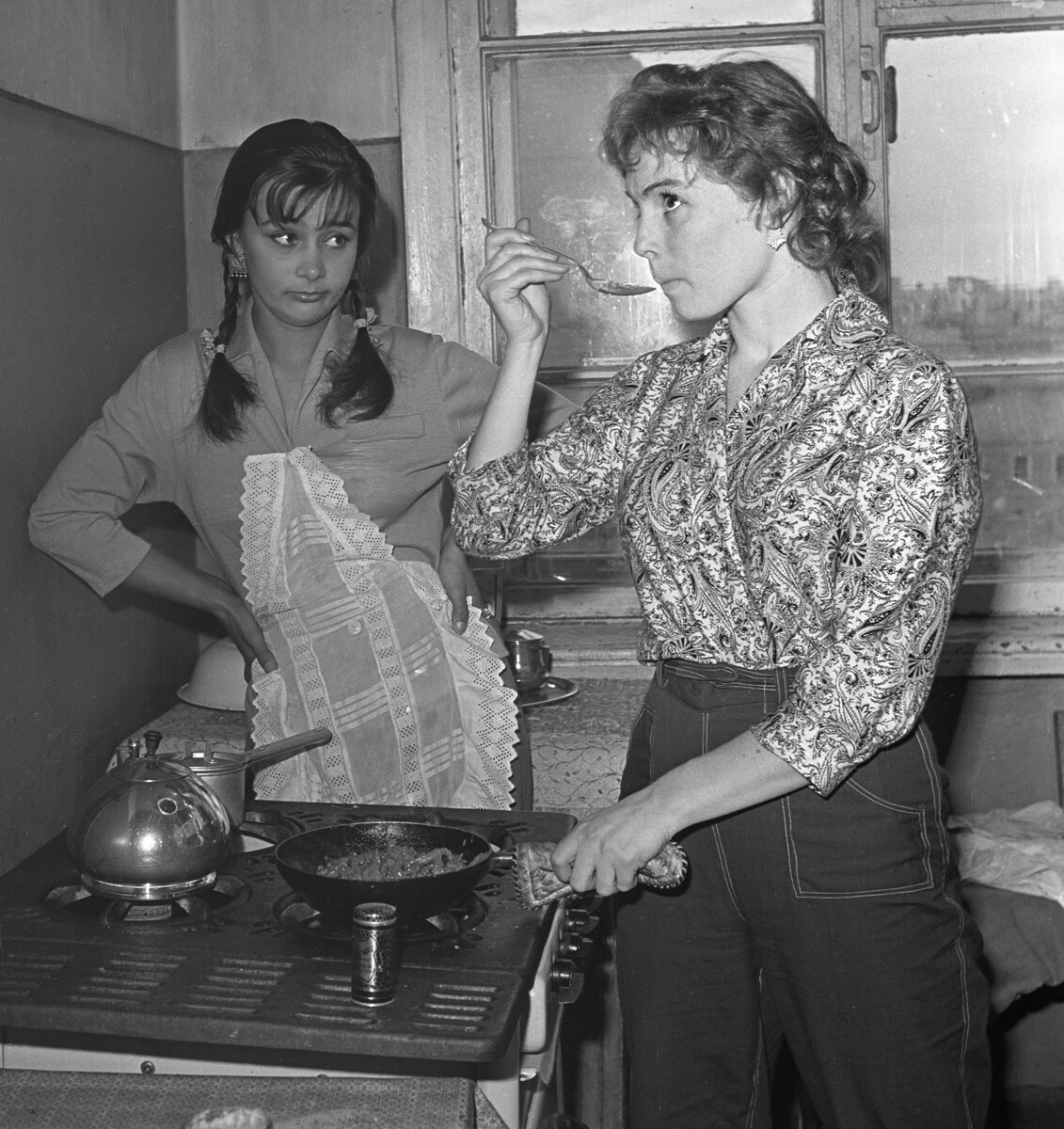 Yuri Abramochkin/Sputnik
This thing was heavy, often almost totally blackened from constant use, and was built like a tank. Light metal alloys were no match for the cast iron frying pan. Many even believed that it made food taste better. All because the "chugunka" possessed an important feature - it wasn't very heat-conductive, which meant it took a while to warm up, and so the heat spread evenly without temperature spikes. It also meant that the well-heated surface of the cast iron pan never made food stick - absolutely perfect for frying pancakes.
7. Carpet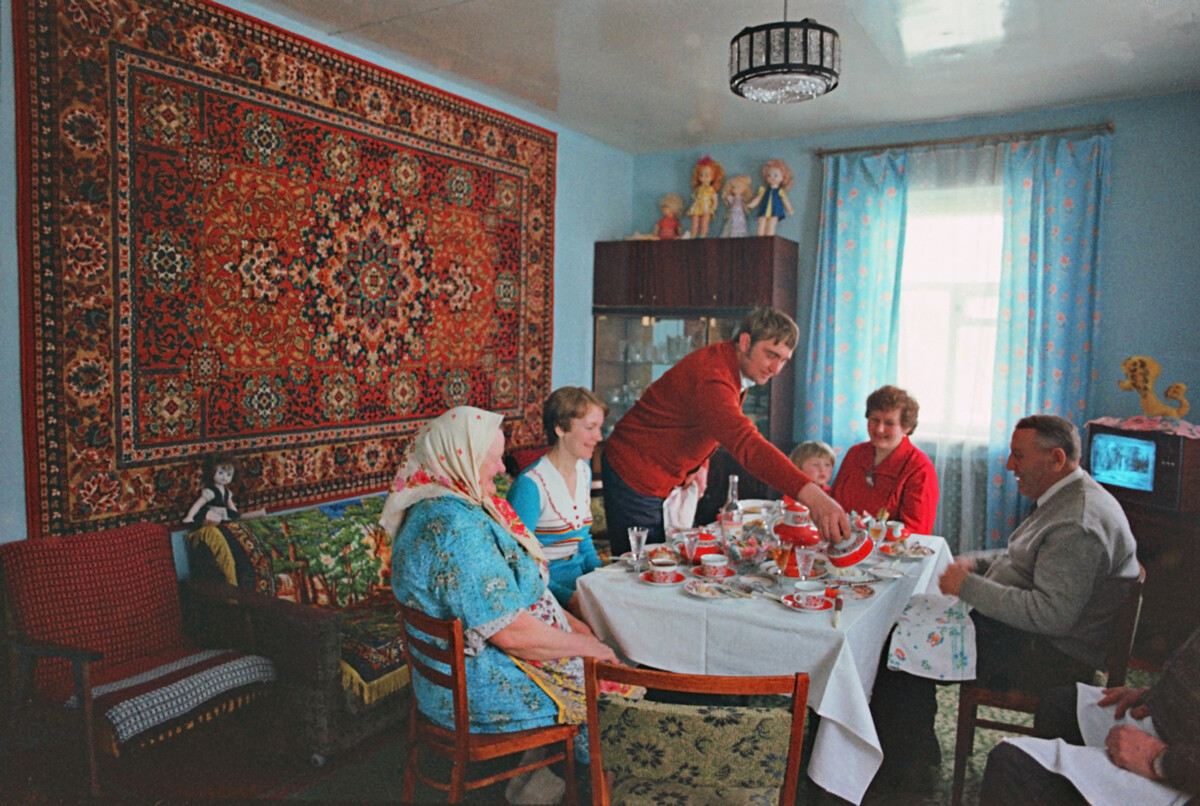 Gennady Ratushenko/Sputnik
It was hard to imagine any Soviet home without this item. It was of course placed on the floor, but was also just as likely to be seen on walls, which served the additional purpose of sound-proofing and heat conservation. This was a bonus feature for often cold prefab apartment buildings.
8. Home library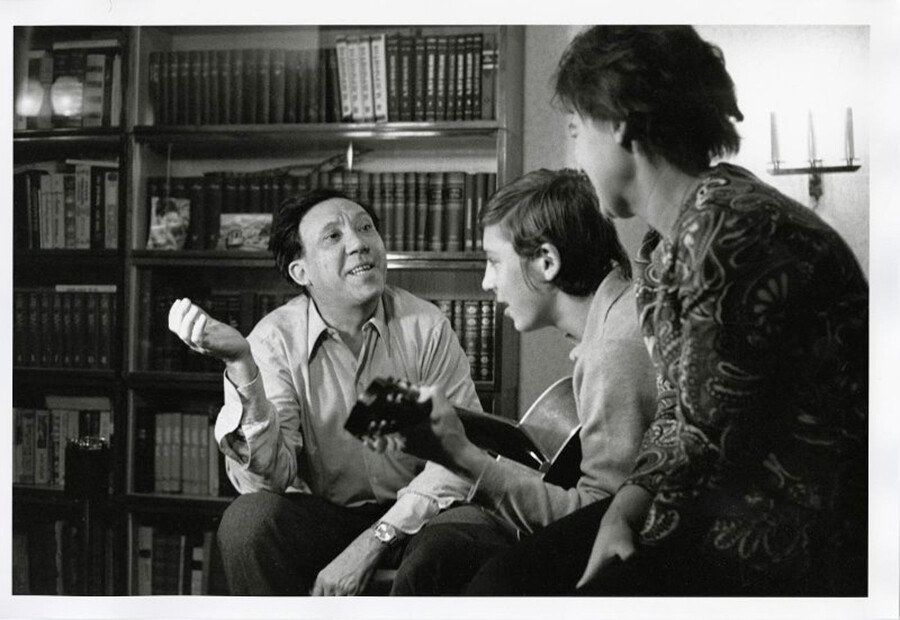 Books were items of great esteem in the mind of the average Soviet citizen, who was a voracious reader. So, gathering a massive book collection for one's home library was a priority. First of all, having books signaled that you were a person of culture; secondly, in an era of shortages of books, it was a sign of prestige.
9. Leather-bound door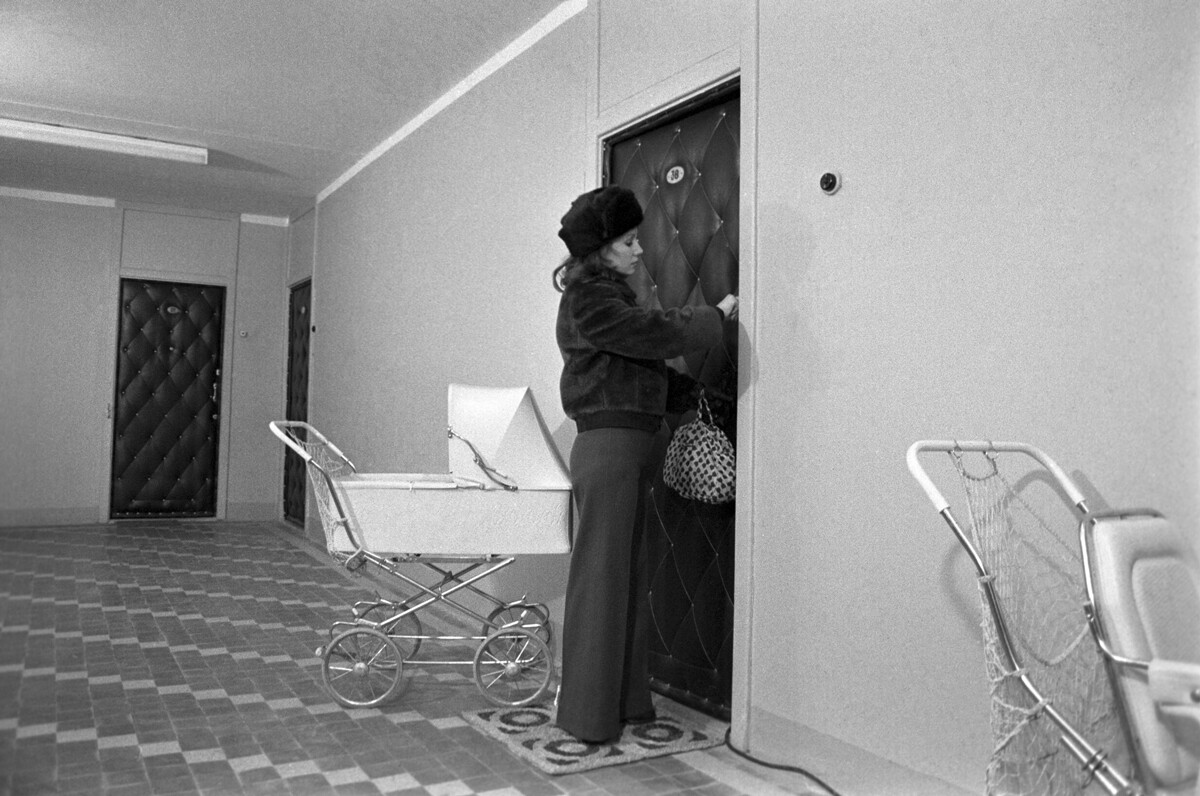 Boris Babanov/Sputnik
Entrance doors in Soviet apartments used to be thin and unreliable. Sitting in the kitchen, you could hear every footstep and conversation outside in the corridor. The problem was solved by binding the door in leather, which provided not only sound-proofing, but also gave it a nice stately look.
10. Tear-off calendar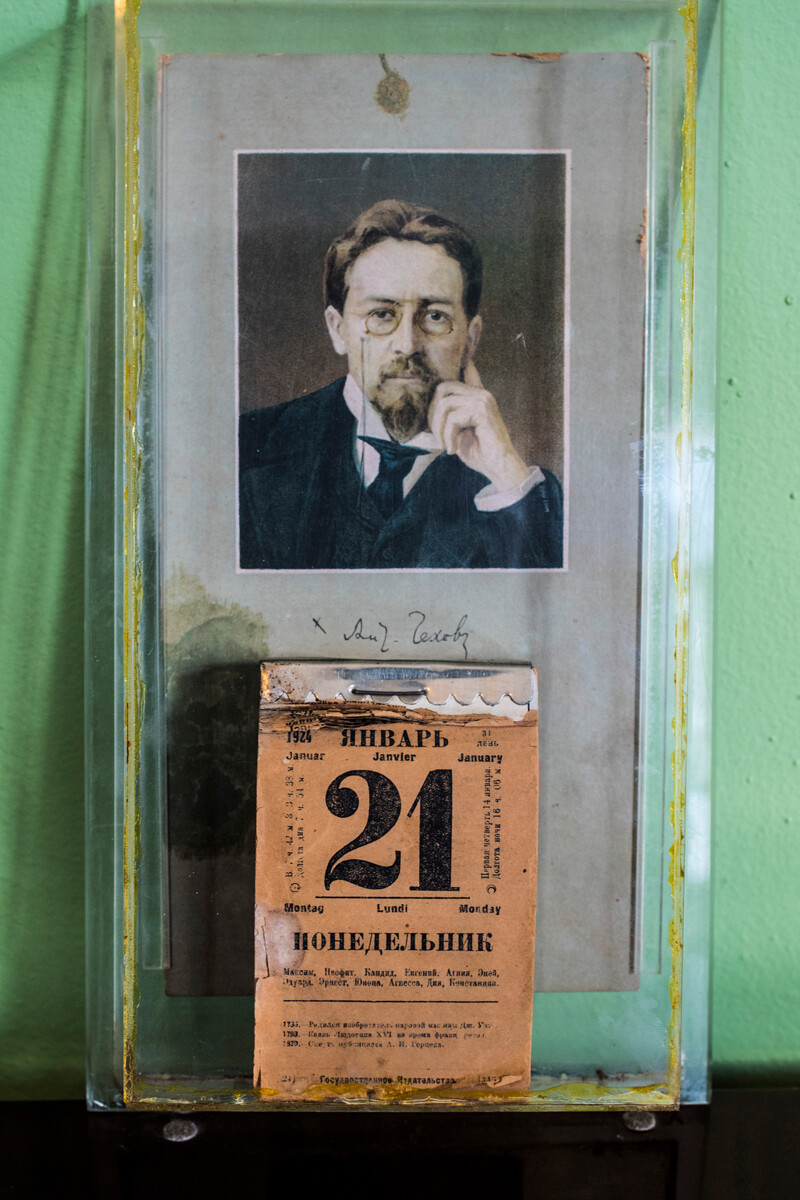 Sergei Pyatakov/Sputnik
You would be hard-pressed to find one Soviet kitchen without a tear-off calendar on the wall, which also served as a daily planner. Its other function was to be a reminder of important dates, e.g. Vladimir Lenin's birthday, or the 50-year anniversary of the South African Communist Party. The pages also contained everything from culinary recipes to jokes, superstitions and useful advice.
If using any of Russia Beyond's content, partly or in full, always provide an active hyperlink to the original material.