It's very hard for historians to describe the real personality of Vladimir Lenin because of all the praise and exaltation bestowed upon him by his biographers and followers. His persona was blown up by so many orders of magnitude, we can hardly imagine him as a living person. This article is based on personal accounts of people who met Lenin and described what he was like.
What was Lenin like physically?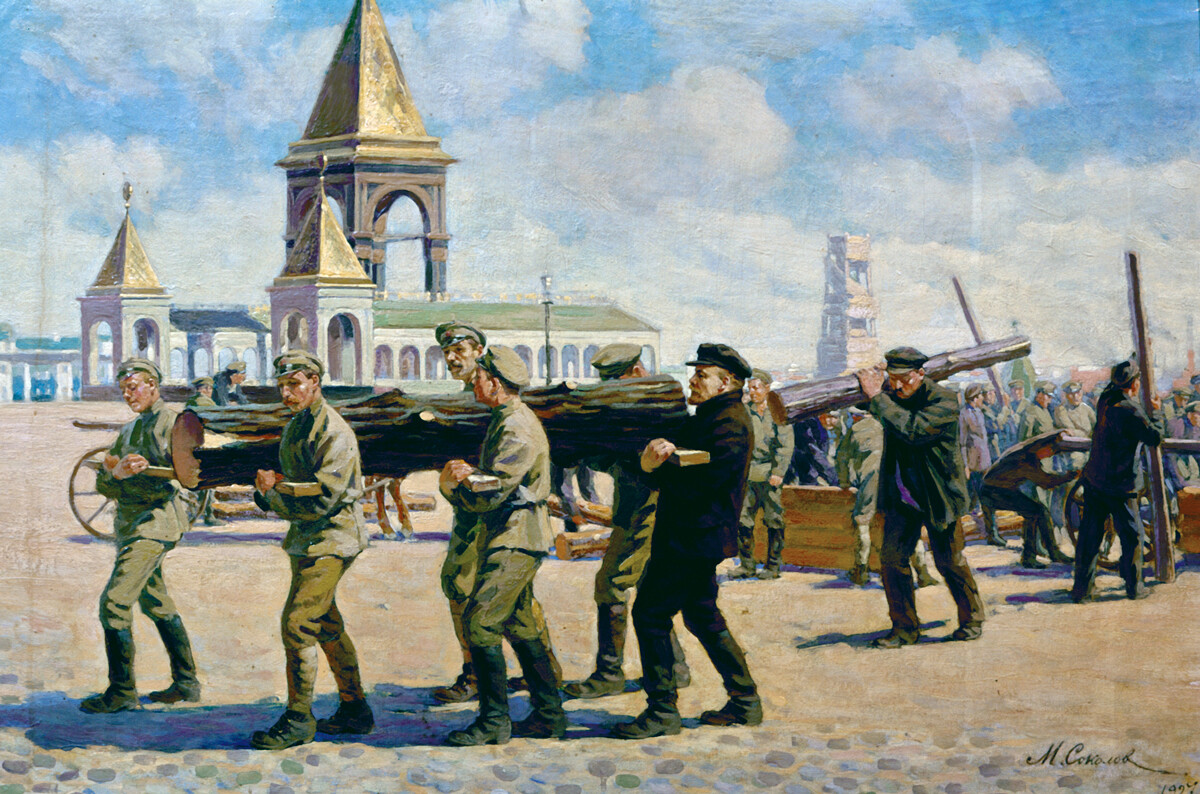 When writer Alexander Kuprin met Lenin in 1919, the Soviet leader was already bald. "But the remains of hair on the temples, as well as the beard and mustache still indicate that in his youth he was desperately, fiery red," Kuprin wrote. "He has a strange gait: he waddles from side to side as if he limps on both legs… He is short, broad-shouldered and lean."
"Of a small stature, rather strongly built, with slightly raised shoulders and a large head… Vladimir Ulyanov had irregular, I would say, ugly facial features: small ears, noticeably prominent cheekbones, a short, wide, slightly flattened nose and, in addition, a large mouth with yellow, rarely spaced teeth," Alexander Naumov, who studied with Vladimir, described him. However, "when talking to him, all his nondescript appearance seemed to fade at the sight of his small but amazing eyes, sparkling with remarkable intelligence and energy."
How strong were Lenin's intellectual abilities?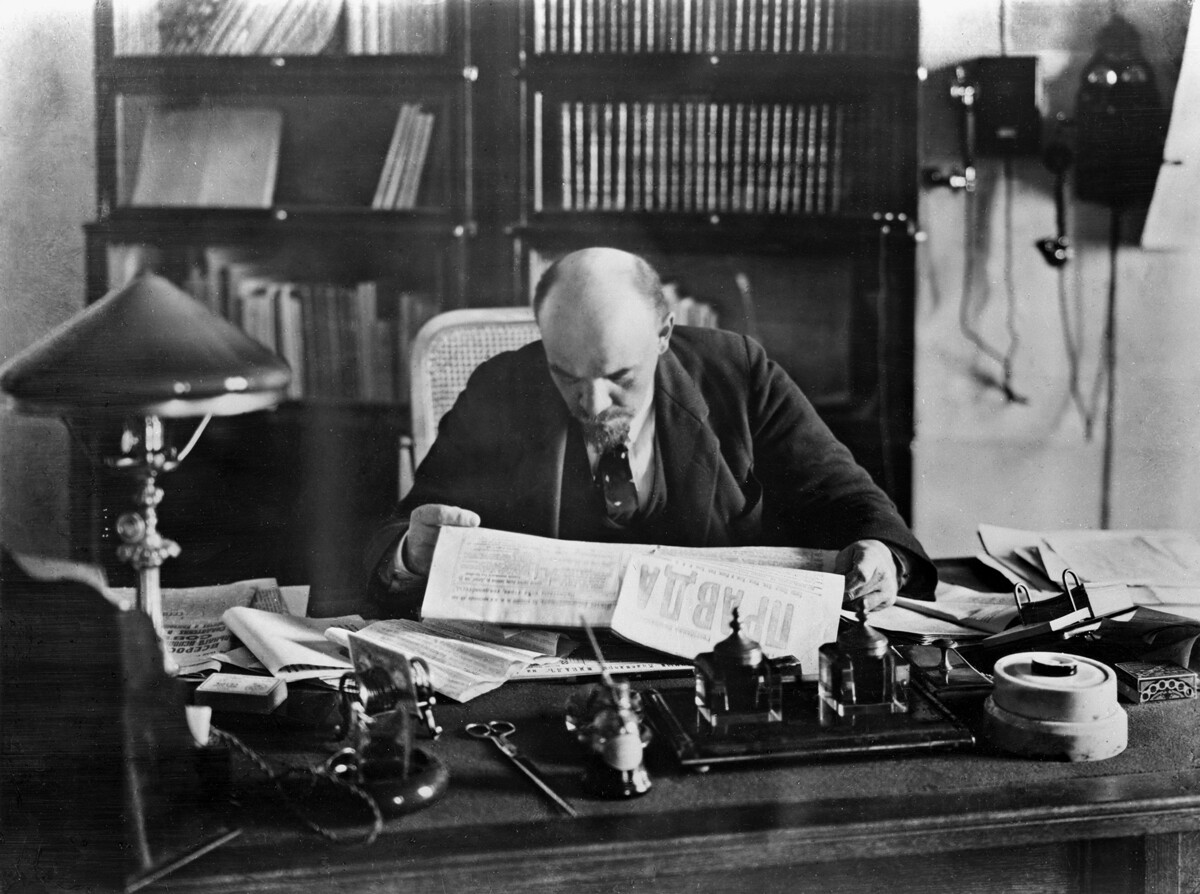 Vladimir Lenin in his study in the Kremlin, 1918
Sputnik
Alexander Naumov, who studied with Vladimir Ulyanov in his youth, went on to become a minister in the last Tsarist government. Naumov was hardly fond of Lenin. Still, he acknowledged the outstanding intellectual abilities of the future Communist leader. "He never took part in common children's amusements and pranks, keeping constantly aloof from all this and being continuously engaged either in studying," Naumov remembered. "He had absolutely exceptional abilities, had a huge memory, was distinguished by insatiable scientific curiosity and extraordinary efficiency. Truly, it was a walking encyclopedia."
Lenin finished his secondary education – a gymnasium – with a gold medal (Alexander Naumov received the silver medal) and enrolled at Kazan University, but was expelled because of his revolutionary activities. Still, he completed his law degree as an external student and worked as a lawyer for some time. Lenin's intellect stayed strong throughout his life – he was famous, for example, for his ability to remember a page of text after only looking at it once.
Did Lenin do sports?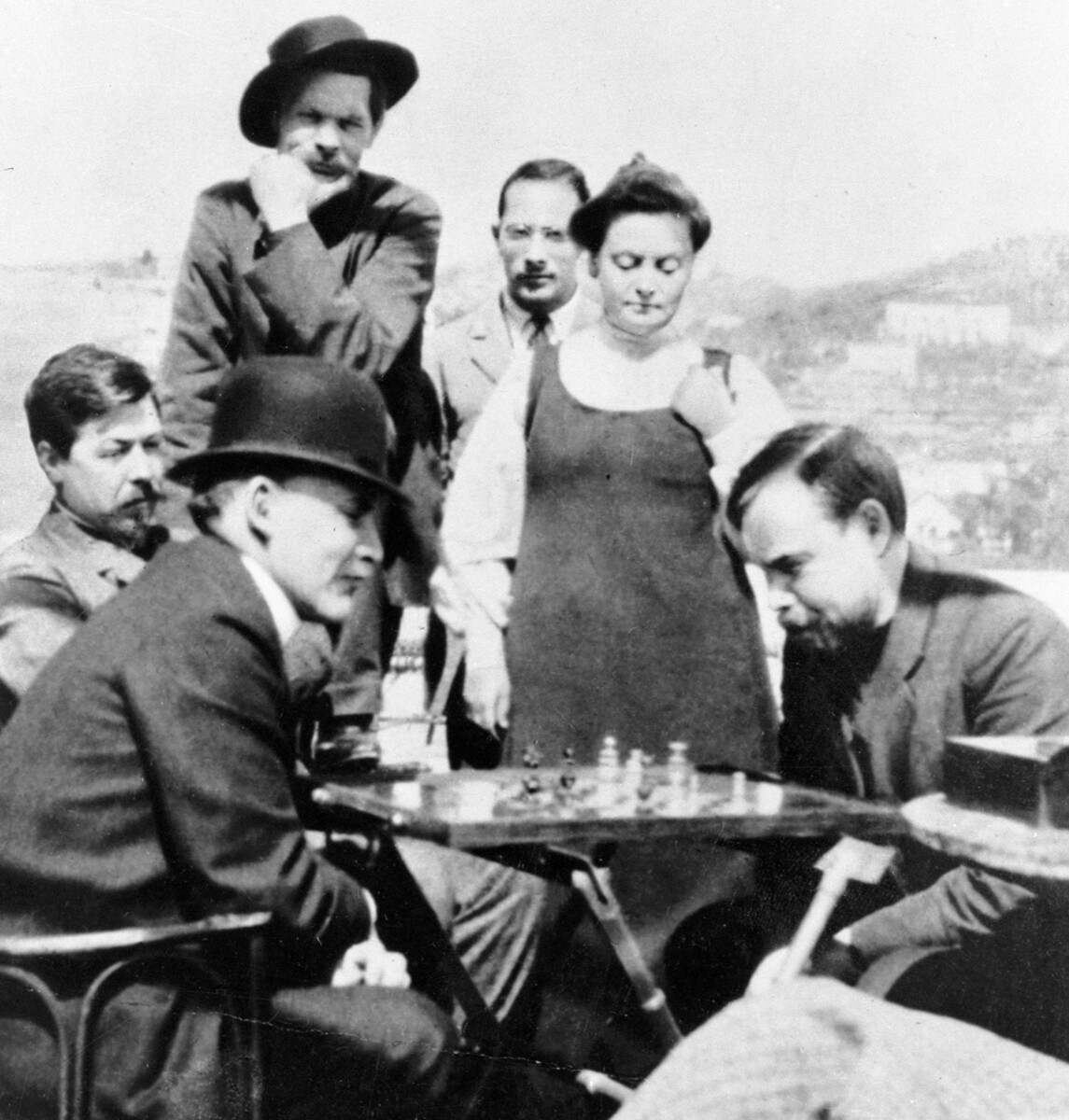 Lenin (L) playing chess in Italy
Sputnik
Vladimir Lenin wasn't a sports lover as we know them today, but he was never shy of physical activities. He was an avid hunter – while in exile in Shushenskoe, Siberia, with his wife Nadezhda Krupskaya, he hunted birds and hares. He wasn't a very accurate shooter, though.
Lenin rode the bicycle a lot and got into accidents. In 1909 in France, a Rolls-Royce crashed into his bike, while Lenin managed to jump off. He sued the owner of the car, winning about 230 Russian rubles, which bought him a new one for 140 rubles. Lenin was a fan of long bike trips. His aide Georgy Zinoviev wrote: "[Lenin] took us on a bicycle for 50-70 versts (60-70 km) just to swim and walk on the picturesque bank of a beautiful river." The condition during these rides was – no discussing politics.
What did Lenin like to eat?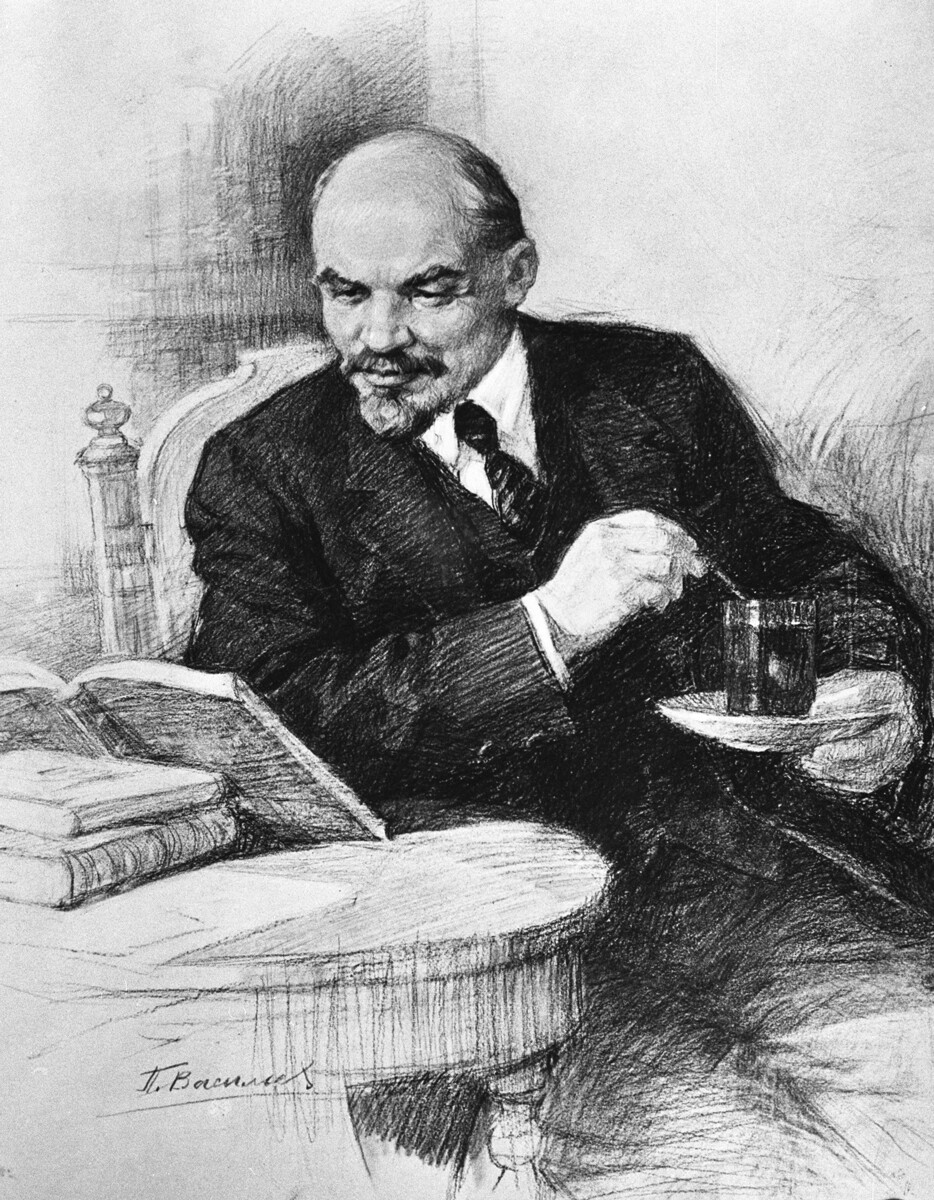 "Lenin reading a book," by Pyotr Vasilyev, 1972
TASS
Lenin stayed physically fit and healthy throughout his life. He didn't pay much attention to his diet and wasn't shy of simple food. During his first years in emigration, he could only afford to eat once a day. While in London, he found it cheaper to eat in pubs – eggs and bacon and lager that Lenin loved. While in Geneva, Lenin and Krupskaya ate at a workers' canteen.
However, the two weren't earning the money they bought the food with – the support was coming from their fellow Socialists, while Lenin was concentrated on his political work. After the Revolution, when he was living in the Kremlin, cooks were employed to make food for himself, Krupskaya, and his sister Maria Ulyanova. Lenin loved mushrooms, eggplants, pates, beef stroganoffs. However, he understood that he was only raised in comfort. He remembered how he reacted when, in St. Petersburg, before the revolution, workers had noticed that the quality of bread had improved, and he didn't: "I, a man who has not seen need, did not think about bread. Bread seemed to appear by itself, like some by-product of my writing."
Notably, Lenin appreciated tea very much, because it enhanced his intellectual abilities, and helped him stay up late, working. Lenin liked his tea very strong. Lenin also considered tea a "strategic drink." Some of the first decrees of the Bolsheviks in 1918 confiscated all tea supplies in Russia in favor of the state.
What personality did Lenin have?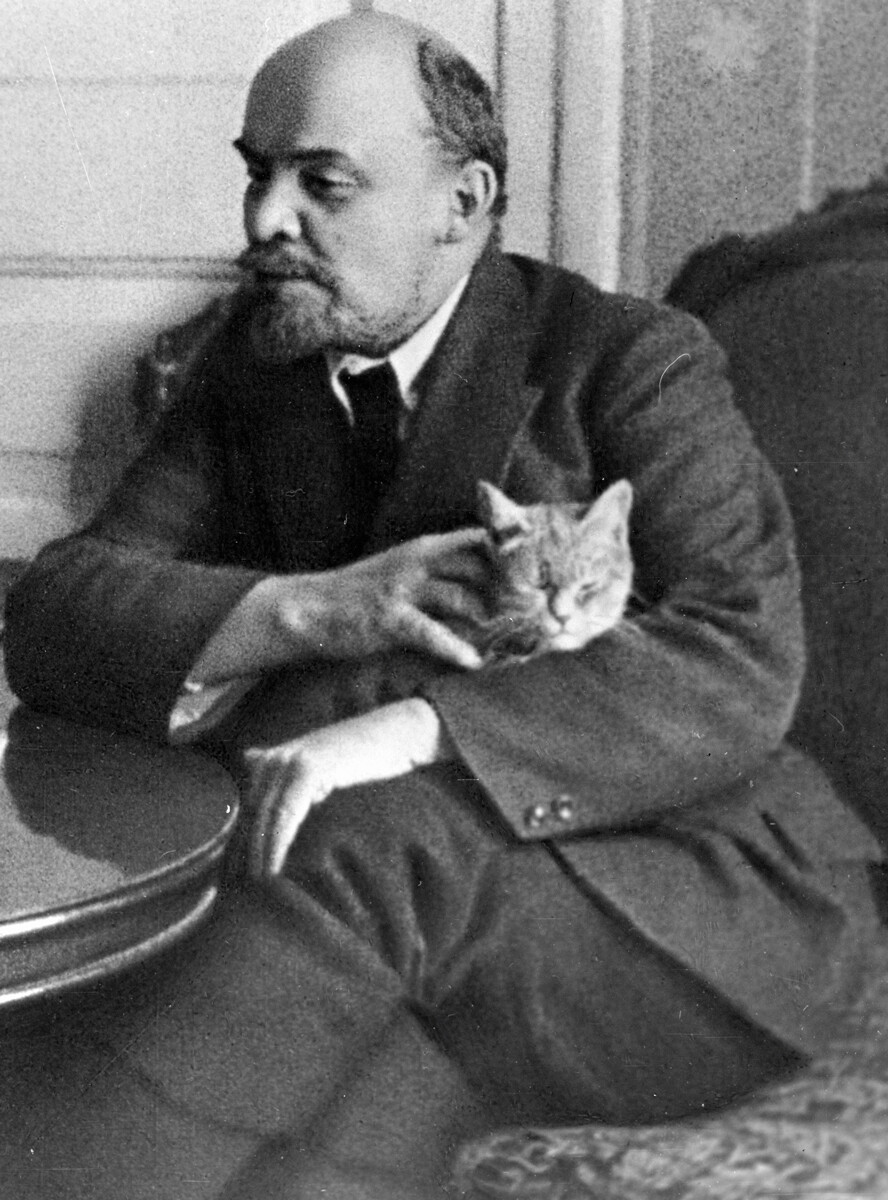 Vladimir Lenin during a conversation with the correspondent of the American newspaper "The World" Lincoln Eyre in his apartment in the Kremlin. Operator V. Cubs. USA, 1920.
Sputnik
"The nerves are wound up, we need to roll, roll," Lenin wrote immediately after the February Revolution of 1917, anticipating further changes to the political regime. He was unusually nervous, tense, and often moody for pretty much his entire life.
"Everyone who knew Vladimir Ilyich remembers his mood swings. At one moment, he could be cheerful, laughing contagiously, like a child, captivating the interlocutor with the rapid running of his thoughts, cracking jokes endlessly, to tears. At another moment he would be darkly restrained, strict, withdrawn, concentrated, domineering, throwing short, sharp phrases," Lenin's brother Dmitry Ulyanov remembered.
There are numerous accounts that Lenin's conversational style was rather caustic. "Remarks in conversation always have an ironic, condescending, dismissive tone – a long-standing habit acquired in countless verbal battles," Alexander Kuprin wrote. "He is extremely secretive and cold in comradely relations: he was not friends with anyone, and I do not remember that he ever allowed himself to be intimately frank with me at least a little," Naumov wrote.
Although Lenin could be very pleasant and polite in conversation, he was also furious and ruthless to his enemies. And, of course, no description of his personality would be complete without looking at his execution orders. One in particular, ordered in 1918, read: "To carry out a merciless mass terror against the kulaks, priests and 'White' military; to lock up the doubtful in a concentration camp outside the city.".
Because of constant worries and dangers that followed Lenin since the beginning of his revolutionary activity, he grew up to be an extremely nervous person. He often got angry with his house servants and guards, and had bad sleep almost constantly during his life.
What hobbies did Lenin have?
Apart from sports activities, daily gymnastics and billiards, Lenin had only two major hobbies – music and chess. He studied the piano as a kid (many kids from noble families had piano lessons as a tradition), but stopped practicing later, as he considered the instrument to be a 'girls' pastime." He loved music, though: "Vladimir Ilyich often sang to the piano with [his sister] Olga Ilyinichna, who played well, had a voice and could sing," brother Dmitry remembered.
Lenin preserved his love of music as an adult. Beethoven and Wagner were his favorite composers, he also loved Schubert, Chopin and Liszt. However, he considered this pastime to be a bit too comfortable for him. As he used to say: "Often I can't listen to music, it gets on my nerves, I want to talk cute nonsense and stroke the heads of people who, living in a dirty hell, can create such beauty. And today, you can't pat anyone on the head — they will bite off your hand, and you need to hit them on the heads, beat them mercilessly, although we, ideally, are against any violence against people."
Lenin played chess since he was a schoolboy. Not only that - he also solved chess puzzles, played by mail, and met the best chess players of his time. Dmitry remembered that Lenin had a rule "not to take back moves, he played seriously and did not like "easy" games. Playing with weaker players, Lenin gave the opponent a head start — a figure. He enjoyed the good moves of the opponent. At the age of fifteen, Vladimir was already beating his father in chess."
Dear readers,
Our website and social media accounts are under threat of being restricted or banned, due to the current circumstances. So, to keep up with our latest content, simply do the following:
Subscribe to our Telegram channel
Subscribe to our weekly email newsletter
Enable push notifications on our website
Install a VPN service on your computer and/or phone to have access to our website, even if it is blocked in your country
If using any of Russia Beyond's content, partly or in full, always provide an active hyperlink to the original material.